2020 DATES TO BE ANNOUNCED
Price normally $1520 all inclusive | SPECIAL DEAL $1240 EACH all inclusive
Positano, Italy at "La Selva"
Teachers - Christian Gentile & Chloé Porter
This is an Active Yoga Retreat that allows you to practice in connection with nature. We will practice Yoga daily in this picturesque area of Italy where the earth meets the sea to create astonishing views. This week will allow you to lightly detox your body while remaining active and fit.
Come and spend a week away with us on the beautiful Amalfi Coast at La Selva. Our home will be just above the picturesque village of Positano where the panoramic views of the Sea alone will take your breath away. With your daily yoga practice, nourishing food, walks to the beach and the incredible natural surroundings of La Selva this retreat will leave you feeling replenished, re-energized and centered.
La Selva is perched above Positano and reachable only by foot (a steep 30 minute walk from the main road - we will take care of your bags :). This space is unique and a rustic jewel within this elite touristic destination. There are two beautiful yoga shalas, Positano a 30 minute walk down the hill and a stunning natural environment. This retreat will keep you fit and active allowing you to leave with a healthier body and state of mind.
Here is a video from our previous Yoga Retreat at La Selva
Your Yoga holiday will include:
Shared Accommodation with shared Bath (Linens and Towel provided) *
Two daily yoga sessions with Chloe and Christian (2 hrs each)
Two delicious organic meals a day (brunch and dinner)
Free use of the space at La Selva
Nature walks
Boat Trip along the Coast with Lunch on us!
Airport Shuttle to and from Napoli airport (conditions apply)
*Due to limited space there is no single accommodation on this retreat. The rooms are dorms style, simple and comfortable. For clients wanting more privacy check out our Puglia Yoga Retreat.
Excluded from the price are:
Flights
Massages
Nutrition Coaching Session
Optional Climbing
Italy is home to people who eat well, live long and enjoy life. Being set on a cliff Positano is a very active town as you will walk up and down a lot. Our home for the week will be accessible only by foot so it is important for you to be in a good physical condition to attend the week and comfortable walking up and down rugged terrain. If the sweaty walks are not your thing but you still want to discover Italy come to our Puglia Yoga Holiday.
The benefits of this week will be:
Better energy levels
Increased physical strength
Lift of spirit
A gentle detox of the system cleansing your digestive organs
Clarity of mind
Rest and rejuvenation
The Practice:
Yoga - There will be two daily yoga sessions (afternoons off Wednesday & optional Friday). Practice will include meditation, pranayama and asana (1.5 - 2 hour sessions). The morning practice with be a more energetic class and the evening practice will be a more restorative class.
The Food:
All the meals are fresh and healthy made with seasonal organic produce grown in the garden with some traditional elements of true Italian cuisine to put a smile on our faces. All meals will be balanced vegetarian dishes made to provide maximum nourishments to our bodies. We will eat twice daily to allow the body time to lightly detox. Caffeine, sugar and lactose are limited through out the week but we will keep a little good Italian wine for our evening meal ;)
Dietary requirements can be taken into account if discussed before hand.
Around Yoga:
Positano - Between Morning and Afternoon Yoga you will have time to explore Positano and the beach areas during your week stay here. Positano is home to some of the most beautiful art, food, hotels and gorgeous Limoncello! Please note that Positano is only accessible by foot.
Boat Trip along the Amalfi Coast - One day will be taken off for a boat excursion up the Amalfi Coast. Bring your sunblock, beach towel and shades. Lunch is on us!
Massage (Optional) – Thai Massage Sessions can be booked at an discounted rate throughout the week (1 1/2 hr for 80 Euro).
La Selva:
La Selva is run by Martha and Cristiano and their lovely family. They are both avid yogis and have spent many years studying in India. They built La Selva to call on some of the more valuable ethics of eco friendly living: simplicity and a deep respect for nature.
The accommodation at La Selva is all shared and simple but has everything you need. The two dorm rooms are shared between 4-5 people each with their own bathroom. The two double rooms share a common washroom with two toilets and two showers.
La Selva is only reachable by foot and is an eco friendly retreat center. There is no air conditioning and you will be very active walking around the property. This is a beautiful way to get in touch with the stunning nature and enjoy some of the most exceptional view the Amalfi Coast has to offer.
La Selva does have a lovely refreshing pool put it is only set up if there are no droughts.
The Hike:
As mentioned before, La Selva, is only reachable from Positano by foot. La Selva is located down the cliff from a small town called Montepertuso. This unique location gives La Selva its epic sprawling views of the Amalfi Coast. The trails snake up the hill from the main road and at times can be steep and exposed to sun. The views and flora along the path do make this hike enjoyable and worth it. Plus the hike and amount of walking you will do during the week makes up for splurging on delicious Italian Pizza or Gelato daily. All of our clients leave this week feeling fitter and stronger.
For avid hikers we will be enjoying the sensational walk along "The Path of the Gods' which can be joined up in Montepertuso. On the other hand for those who wish to make the hikes a little easier La Selva is also reachable walking 15-20 minutes downhill from Montepertuso. Montepertuso is reachable from Positano by bus. Check out the map below and pictures to get a better idea of the hike.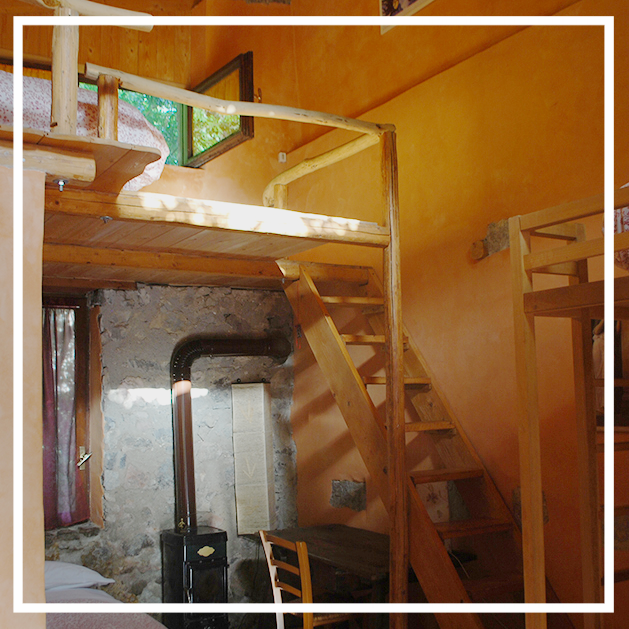 At La Selva there are two Yogi Dorms which sleep 4-6 people in each. Each dorm has a bathroom, comfortable beds and provided linen and towels. As La Selva is a eco friendly retreat centre the rooms don't have air conditioning but they do have fans and good windows to keep cool in the evenings.
Price: $1520 all inclusive | BRING A FRIEND AND PAY $1320 EACH
We have only a few rooms at La Selva set up with a double bed and single bed as a bunk bed. This room is set up for 2 to 3 people. We primarily reserve this room for couple's as it is the only room with privacy. This room has a shared bathroom located outside of the room.
Price: $3530 for 2 people all inclusive
(Please enquire for triple share)
Getting Here:
The closest Airport is Napoli. Airport Shuttle will be to and from Napoli. Shuttle time is 2 1/2 hours.
Napoli - Positano Shuttle after 2 pm departing from Napoli Airport and passing by Napoli Centrale Train Station
Positano - Napoli Shuttle is at 11 am (Departure time from La Selva)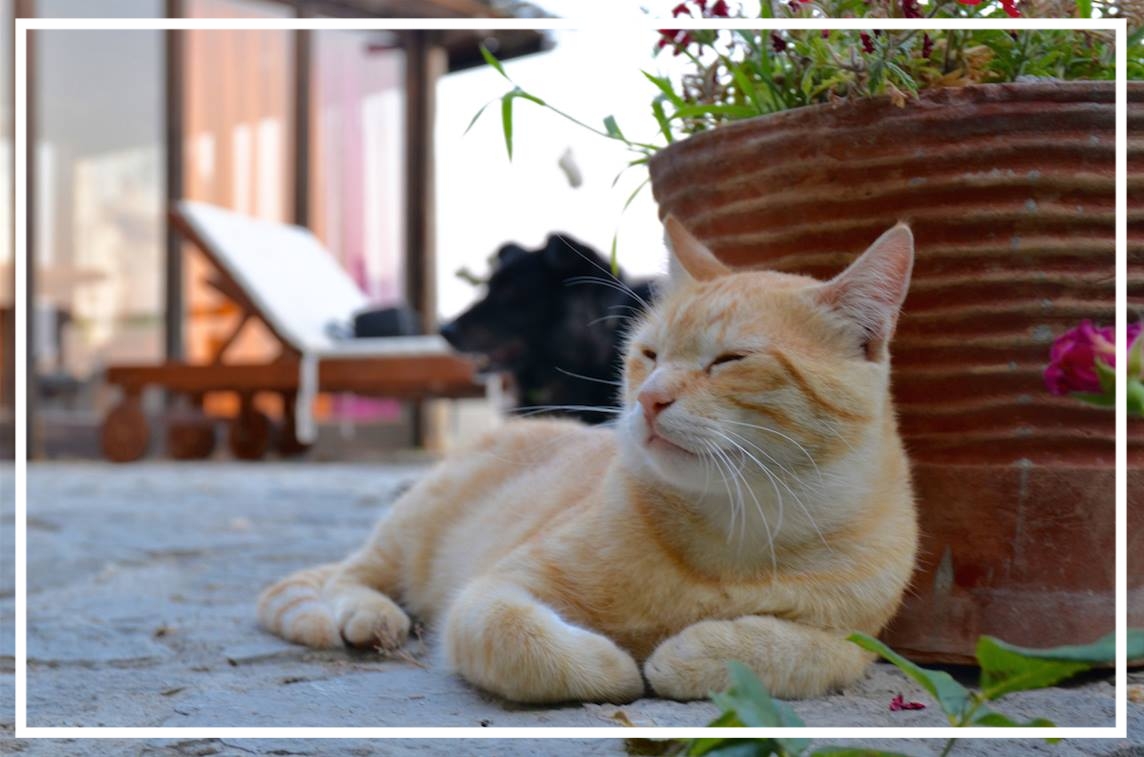 Here are a few suggestions to add around your trip.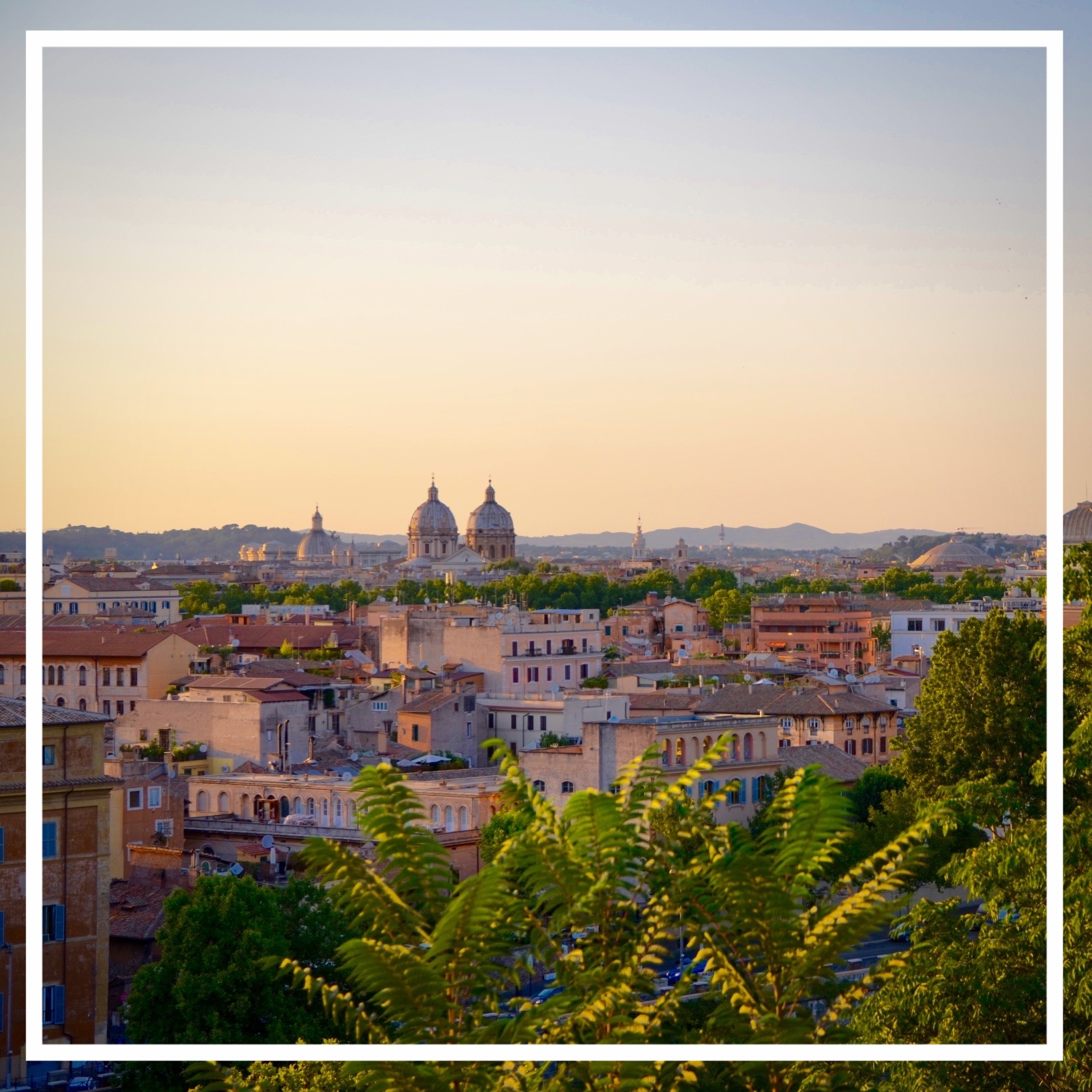 1. Rome for a couple days
Fly to Rome and spend a night there settling in. Make sure to hit some of the traditional sights such as the Colosseum, Pantheon and Trevi Fountain but also enjoy just wandering. We love to roam the city streets and take in all the history. We also love to eat the traditional dish called Cacio e Pepe at the restaurant, in Testaccio.
2. Take the train to Napoli
On Sunday take the train down to Napoli. The train is easy and enjoyable to take. You can take trains from Roma Termini station to Napoli Centrale in under 2 hours. To buy/check train tickets you can look them up on Trenitalia. Also as trains leave freduently from Rome this will also allow you to arrive closer to the scheduled transport and avoid wasting time waiting around.
Retreat time! Enjoy the wonderful week we have planned for you. Extra activites that you can add to this week are rock climbing, soap making, visiting Amalfi (town), walking the path of the god and going to the beach... a lot!
When the retreat is over on Saturday night we suggest you head to Napoli and spend the evening there. Naples is very characteristics and has some of the best pizza in the world! We waited nearly two hours in line at Da Michele and it was completely worth it (trust me...we would never ever ever normally wait that long for food!). If waiting isn't your thing almost every other pizzeria makes incredible pizzas! Then you can walk through the central streets and buy a Rum Baba or Sfogliatelle.
REVIEWS
"I had a truly fantastic week at the Amalfi Coast retreat in La Selva, Positano. Chloe and Christian are two of the most talented and patient yoga teachers I've ever come across and it was a pleasure to be a part of their classes every day. During the week I met some lovely people, ate some yummy healthy food and really made the most of a superb location. I couldn't ask for more from a holiday and I am already pining for the daily yoga classes and stunning views!!" - Jenny, UK
"Chloe and Christian are absolutely amazing. I have been on three retreats with them so far (Amalfi Coast, South of France and Tuscany), and I hope there will be many more. Apart from that both Chloe and Christian are great teachers, they also create a wonderful, fun, light and relaxed atmosphere at the retreats I have been to. There is always plenty to do, or just relax, depending on what one wants. I more than recommend them as teachers, people, world travellers and free spirits to spend time and enjoy life with. Thanks!!!!! - Nadia, Switzerland
"The retreat was amazing. The location was remote and difficult to access, but beautiful and worthwhile. The instructors (Chloe and Christian) were knowledgeable, accommodating and kind. It was my first time in Europe and I felt welcome and at home. The yoga classes were challenging but not impossible. Everyone was assisted and encouraged to work within their personal abilities. The food was incredible and the accommodations were very nice. I look forward to returning with my daughter. Thank you!" - Tammy, USA
"The retreat in Positano was absolutely amazing! I couldn't have wished for a more amazing time. The yoga and meditation taught, the location, the food and people were just super. I would recommend this experience to anybody. Will definitely be looking to book another retreat with Christian and Chloe next year! x" Marie, UK
"Christian and Chloe are an incredible team. They are knowledgeable, compassionate, and skilled teachers. I felt that each person on the retreat received individual attention and all of our needs were met. I learned so much during our stay in Italy, and I look forward to learning even more at future retreats with them. Outstanding experience!!" Tammy, USA
"The teaching these guys gave us during our week in Positano was amazing; I was able to really push myself and they kept it really varied so that we were constantly engaged. They took time to notice everyone's progress during the week and created a fabulous vibe for the group. Great location and great yoga." Nina, UK